Remember when I said:
"I think scrapbooks are so pretty. Only problem---no way I'm going to scrapbook."?
Well the baby book/scrapbook that I had my eye on has sold out. And no, unfortunately, my husband did not buy the last one. Sooo, one thing led to another and I am scrapbooking. It is turning out to be way more expensive than if I had just bought the one on etsy. But it's got more of me in it this way I guess. And I get to pick out the pretty paper. And let's face it-today I ran in to exchange some rub-ons that I had gotten to grab some stickers and I ended up spending 19 minutes picking out 9 buttons. My husband was in the car timing me. I have finished a few pages and thought you might like to see. If you have any ideas or pages you'd like to share just leave the link!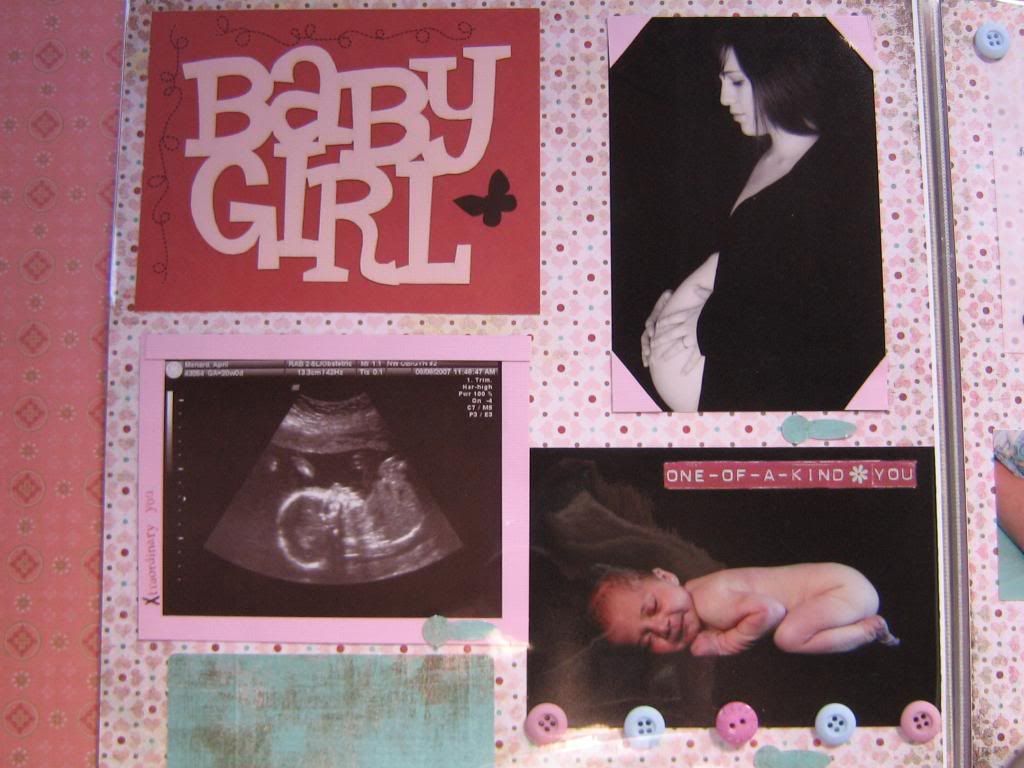 the blue square is for a little journaling
the oval is going to say something along the lines of '6 months of tiny toes'